Hi there! Nicole here and I'll be honest, when Lyndsey first asked me to write a Day in the Life post, I almost turned the opportunity down. You see, my life has changed a little this past year and no one day looks the same as the next. This school year, I took a year leave from my public school job where I was the only SLP to work at home with this little girl. My husband is considered an independent contractor as a realtor so sacrificing a stable, consistent salary and great insurance was a bit scary for us planners but that leap of faith has been oh so worth it. I'm officially a work-from-home mama this year and I'm loving every moment.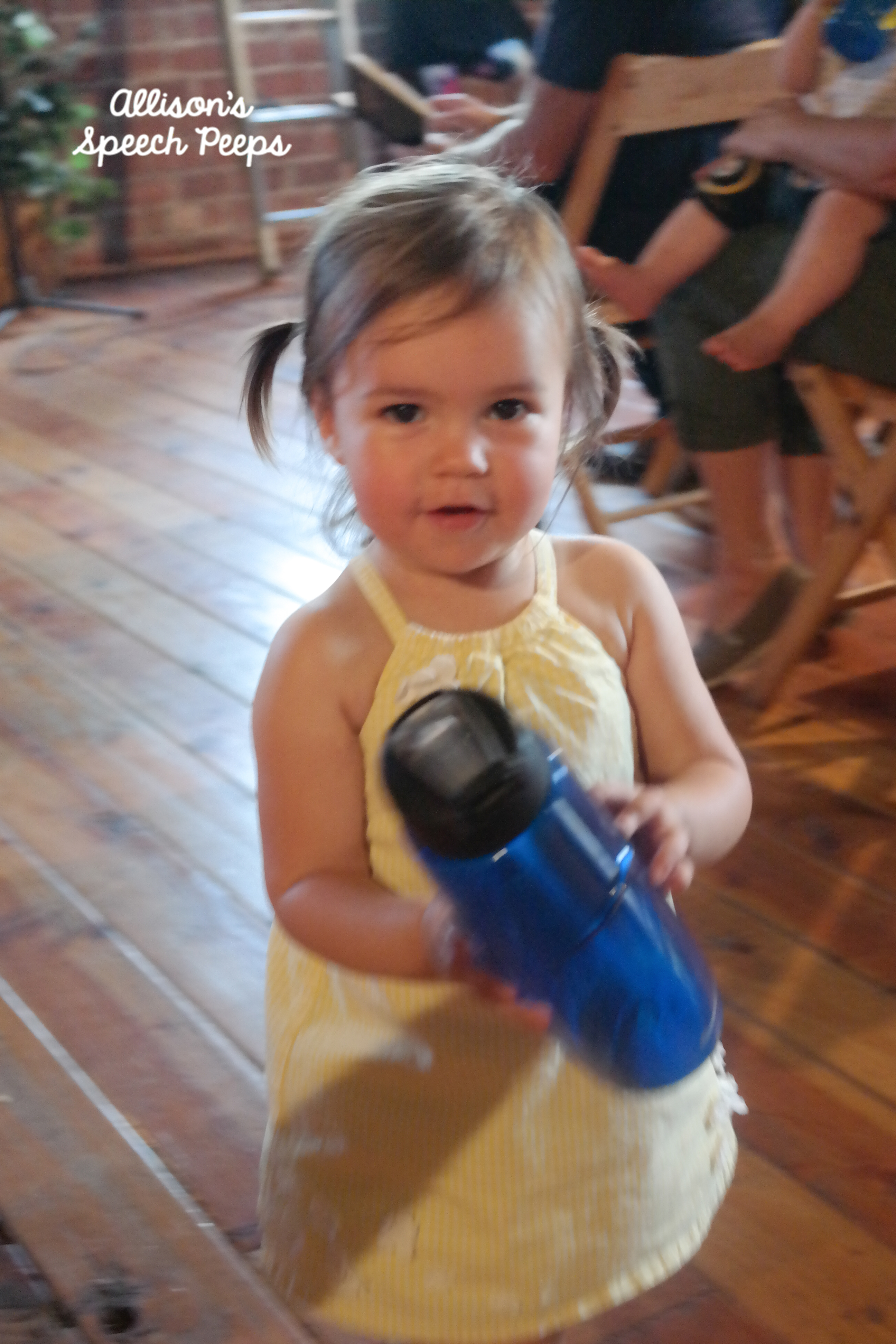 Working from home keeps me busy. I still write blog posts, set up students I see during the week at my house, prepare lessons, create new products, present seminars for professional development, and serve on my SLP state board as their website go-to. I've also started a little photographing on the side as a fun hobby.
Since no two days look the same, here is what does stay the same every day.
Breakfast and Quiet Time.
Aislyn still enjoys waking up early so no real sleeping in for this mama. We eat breakfast as a family every day around 7:30. Breakfast is my favorite because #1. I LOVE breakfast food. Take me out to breakfast any day over taking me out to dinner. and #2. This is usually the only meal we can eat as a family. My husband is usually out showing houses to people in the evening so we make a point to set aside breakfast each and every day. My prayer/devotional time sets the tone for the entire day. Just me and my Lord, along with a giant cup of coffee keeps me going for those not-so-great days.
Work:
This is where it gets tricky working at home. Unfortunately, those blog posts and products don't make themselves so I have to grab every opportunity I can. Often I hear "How do you mange to do get everything done?" Being a work-at home mom requires A LOT of self-discipline. Some days I do okay. Some days, not so much. Instead of trying to break down my oh-so-random schedule, here are a few working from home strategies that I try to employ:

Reduce distractions. When working on my laptop, I close out of Facebook, I place my phone face-down and turn the sound off. When I can, I like to set aside chunks of time and work at my local coffee shop while my husband has our daughter. My super-talented husband finished a room above our garage and this serves as my therapy room and office. It is on the other side of the house and provides a nice quiet area to work where I don't even see those dirty dishes or laundry.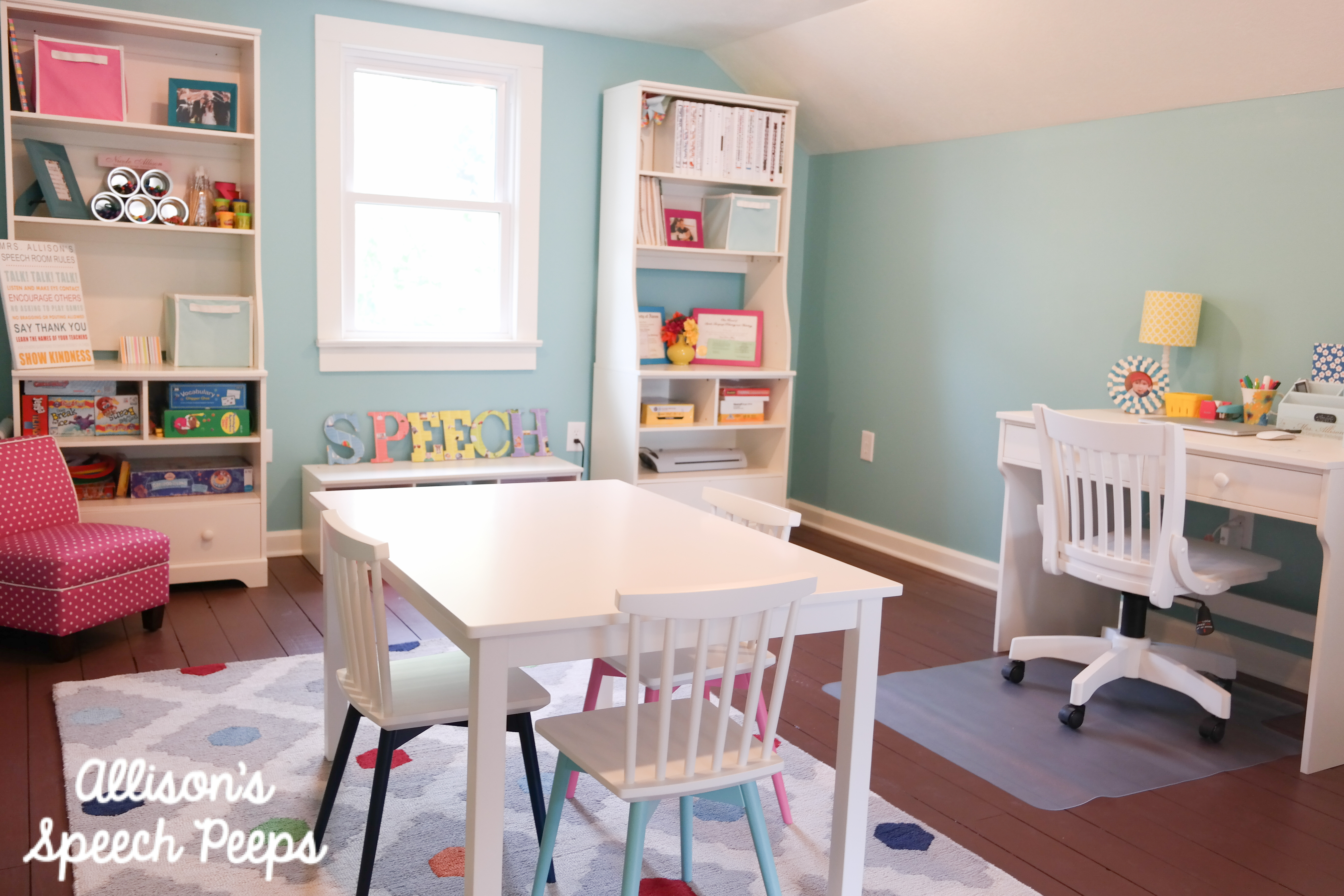 Seize those moments. During nap time and after Aislyn goes to bed at 8:00 is the moment I crack open my computer. You might even see me in the passenger seat while my husband drives working on a powerpoint presentation or writing an app review.
Lose the mom-guilt. There's been a cultural shift recently that, as moms, our job is to entertain our children and to feel guilty when we work. Lose it. Yes, I try to make the most of the opportunities when Aislyn is sleeping to get most of my work done but there are times when she just needs to entertain herself so that I can finish up an activity. I believe it is actually healthy for children to observe their parents working and (better yet) to join in the work. I was raised by two extremely hard-working parents and I'm thankful for that opportunity. At 18 months of age, Aislyn already has a few "chores" of her own which include throwing the grocery bags away, wiping her tray and putting the spoons in the dishwasher. Of course, at this point, she thinks they're all fun and it might take more time than if I just did them myself but it teaches her that work is a vital part of contributing to our family.
Be fully present. This is the most important strategy and one I continue to work at. Whether working, having lunch with a friend or spending time with my daughter, I try to fully immerse myself in the situation. On the days I don't have students, you may just find me still in my pajamas at 2:00 in the afternoon where our only goal is a walk to the park or pick apples or just swing. I'm trying to treasure every moment I can with her for this one year so that when I go back next year I'll be able to say I was blessed to have a year.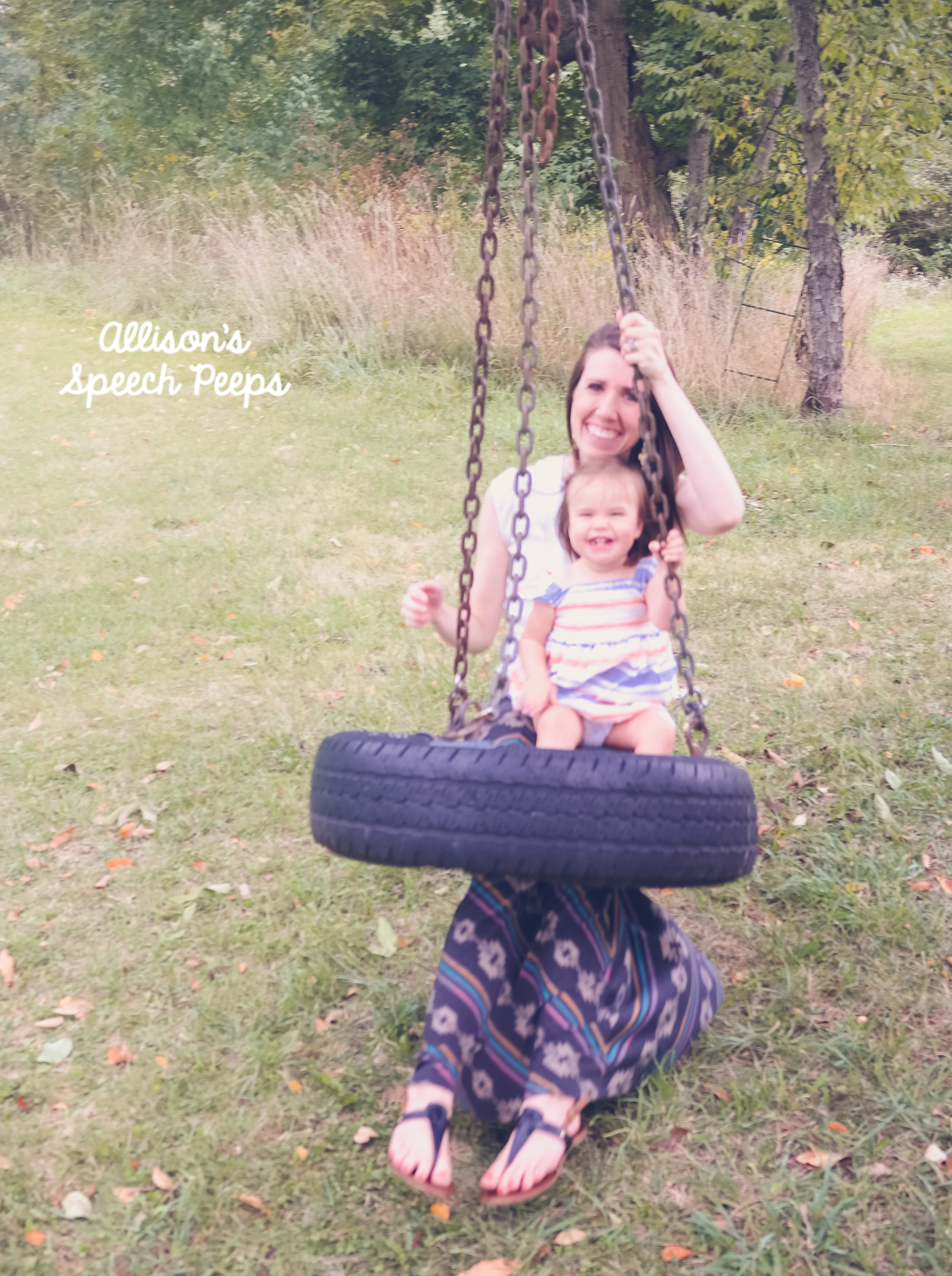 Thanks for reading! Comment below if you have additional strategies that work for you!
Instagram username: nrallison
Nicole